Is launching Passover food products a double-edged sword?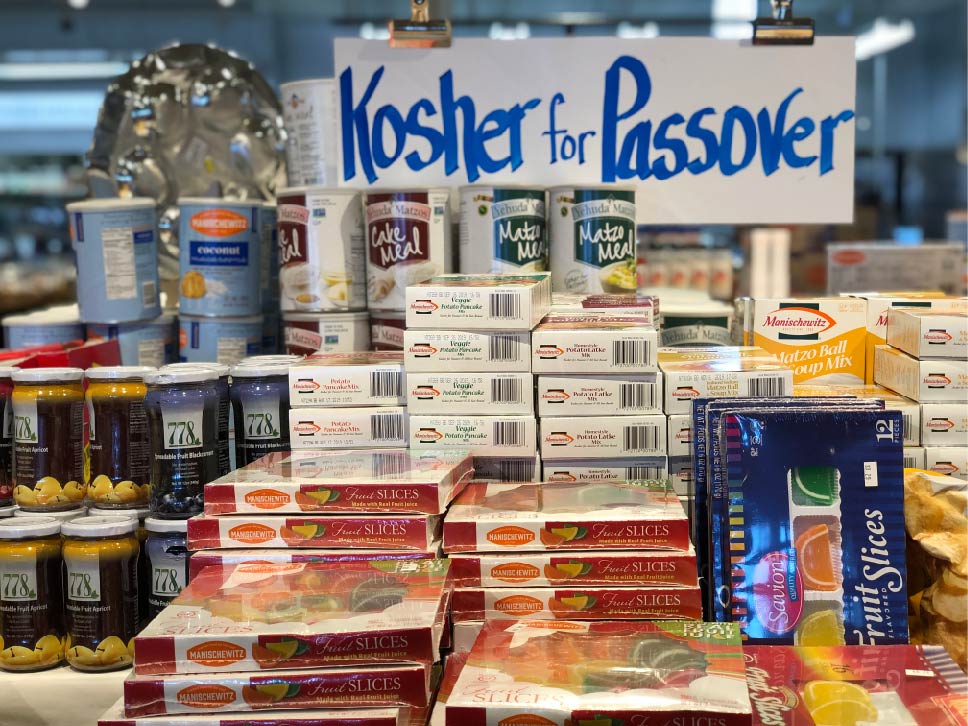 If you are a food manufacturer or a supplier, you are most eager to participate and meet the demands of the fast growing kosher for Passover food segment. However, you are also most likely facing challenges in getting your products certified for commercial launch. Depending on where you are in your product life cycle, the challenges could arise in securing your raw material, getting your finished product qualified and/or ensuring your manufacturing facilities are in compliance.
Now, let us look at the positive aspect of the Passover trend. Kosher and kosher for Passover products have been seeing double digit annual growth rate in consumer spending in the recent years and it is likely to continue in the near future. Specifically, in the US, spending for eight days of Passover accounts for $1.3 billion of the $12 billion kosher foods market, says data-tracker Lubicom Marketing Consulting. The list of Passover food items have grown to 53,000 in 2017 from 23,000 in 2012. Interestingly, nearly 80% of all kosher food sales are outside of the traditional Jewish market according to the Orthodox Union (O.U.), New York. Consumers perceive and prefer kosher-labeled products because of higher quality, safety and nutritional reasons.
While it is great to see consumer preferences driving the growth, it is also a challenge for many food manufacturers to meet the regulatory requirements for Passover. Kosher for Passover is a stricter version of the basic guidelines of kosher. The major difference between the two is that kosher for Passover excludes any food that is chametz (or hametz), which translates to "leavened." This eliminates any of these common five grains: wheat, barley, rye, oats, and spelt. Grains are restricted from consumption during Passover when they are exposed to water or liquids and then are not baked within 18 minutes. Leavened grains may come from mixtures of grains, derivatives of grain products, and even carry-over or cross-contamination with grain products produced on shared equipment. Not only is one forbidden from consuming these foods, but these also cannot come into contact with any other food they are eating, thus making the ability to get this labeling on certain processed foods quite difficult.
The process of getting a product certified for Passover is similar to that of approval for other new products, though much more rigorous. Here are few key steps:
1. Selecting certification agencies: Companies interested in Passover approval submit forms detailing their products and ingredients to certification agencies. There are more than 1,100 kosher certification agencies globally. The largest kosher certification agencies in the United States, known as the "Big Five", certify more than 80 percent of the kosher food sold in the US. These five agencies are: the OU, OK, KOF-K, Star-K, and CRC.
2. Ingredient sourcing and selection: As part of the certification process, all the key ingredients that make up the finished products also need to be certified. Often times, it could be a challenge to find suppliers who can deliver consistent and reliable ingredients that meet functional specifications and regulatory requirements for Passover.
3. Site certification: Because of the special significance of the laws of Passover and their many differences from the rest of the kosher year, the vast majority of products require on-site rabbinic presence to become certified for Passover.
4. Production: Actual production can begin after the formulas and facilities are approved. The Rabbinal Field Representative (RFR) first ensures the product line is kosherized to purge it of anything unacceptable for Passover. Manufacturing can then take place, overseen the entire time by the RFR.
Sensient's commitment to kosher for Passover:
Sensient provides BioNutrient solutions to Fermentation and Nutritional Supplement customers that serve number of end markets in fermented foods, dairy cultures and probiotics.
We have invested significant resources in our innovation and operational capabilities to offer solutions for the kosher and kosher for Passover market. We are one of the few companies that offer a BioNutrient solution specifically tailored for fermentation applications. Our product is certified for kosher for Passover requirements and is being widely used by many global customers. We thoroughly clean and kosherize our equipment before production. The entire production process, from formulation to manufacturing, is reviewed and supervised by an experienced Rabbi from the KOF-K certification organization to ensure that we are always in compliance with Passover requirements.